Shalem…  towards peace within and without
The purpose of Shalem Center is to promote healing and growth for individuals, groups and organizations. This growth is understood in the larger context of spiritual purpose realized through intentional development of consciousness. Spirituality is understood broadly to include all religions, faiths and paths as expressions of human yearning for realization of divine nature. Interspiritual work is a primary focus at Shalem Center as Divine Unity is recognized in all paths and manifested in the evolution of nature and consciousness. Ultimately spiritual purpose expresses itself in service to the larger communities in which we live. This service is towards the expansion of peace and harmony in one's existence—in both the inner and outer levels of life and including all spheres of life.
The Abwoon Resource Center (ARC) is the primary program of the non-for-profit organization, the Shalem Center.  ARC was created to support the research and teaching work of Dr. Neil Douglas-Klotz in Native Middle Eastern spirituality and peacemaking.  This includes his work on the Aramaic words of Jesus, Hebrew and Native Middle Eastern creation mysticism and Sufism. The Abwoon bookstore is maintained at the Shalem Center office, communications are a key aspect of the work of ARC, workshops and events are organized and produced, and resources are developed and distributed there.
The work of ARC, including the Abwoon Interspiritual Leadership Program(link) and supporting Abwoon Interspiritual Communities across the USA and the globe have been primarily funded  through the generosity and vision of the Kalliopeia Foundation, http://kalliopeia.org/. The fundraising efforts of the Abwoon Angels, key individual donors, and donations from the larger network of supporters have provided the financial base for ARC in these first years of existence.  Efforts are being made to create sustainable funding,  to underwrite staff and the communications and programs for Abwoon and its interspiritual message of Unity.
The Rev. Elizabeth A. Reed is the founder and Executive Director of Shalem Center. See www.shalemcenter.org for more information.
Elizabeth A. Reed, Ph.D: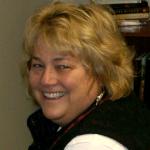 Elizabeth A. Reed, Ph.D is an ordained United Methodist minister as well as ordained Cherag within the Sufi Ruhaniat International. A native of Georgia, she relocated to Ohio in 1977 after completing Master of Divinity seminary studies at Emory University. For ten years, she served local congregations and a program position for the West Ohio Conference of the United Methodist Church. During this time she published articles related to youth ministry, educational concerns, and issues of women in ministry. She served on many judicatory boards, and credits her eight years with the denomination's national Commission on the Status and Role of Women as a professional catalyst for an inclusive ministry and for personal support within the institution while deepening her perspectives on issues of justice.
Since completing her Ph.D. in 1991, she has worked as a psychotherapist and spiritual director. For twenty years her ministry has focused through Shalem Center which she founded and directs. Over ten years ago, this work expanded to focus both interfaith and peacemaking concerns, a shift in focus that began when Shalem Center linked with Abwoon Study Circle.
Elizabeth also volunteers locally leading Dances of Universal Peace, is a part of the national interspiritual group the Tent of Abraham, Hagar, and Sarah. Her most recent projects have included writing A Healing Journey with the Aramaic Lord's Prayer and Breathing with the Divine Breath (two on-line meditation courses), and the recent publication of Abwoon Circles: Starting a Local Group (a "how-to" guide to organize and teach or facilitate small local groups based on the resources of Neil Douglas-Klotz).