Dear Friends of Abwoon,
Millennia before humans invented myth and religion, we lived in a state of profound interconnection and inter-being with our environment and with the "great mystery"  that we intuited was behind it.
Over the course of time, lifespans became longer and more focused externally. Gradually life's choices became more complex (for instance, with the discovery of the seed and agriculture), so we invented story, prayer, ritual, religion and spiritual practice to remind ourselves and future generations of the important things in life–things we had previously remembered without these tools.
Because it is life's nature to discover things, by trial and error, we began to focus on the tools rather than the inner remembrance. The tools became ends in themselves, distracting people from the sense of inner fulfilment, purpose and  healthy relationship they were developed to help us recall. The remedies, as it were, often became toxic.
Faced with innumerable ecological and political crises, it may be time to do a "cold start" of our cultural computer, in order to repair some of the mental and emotional viruses that have infected us.
We cannot return to the state of being nomads, wandering through time in a precarious existence before agriculture. We can, however, begin to recall those shards of memory, flickers of healthy consciousness that predated our relentless drive to find the "hidden treasure" outside instead of within us.
For instance, even two thousand years ago, at the time of the Aramaic Jesus, we could not say to a friend, "I'll meet you there at 3:15." It was impossible to distinguish minutes or seconds. No one wore a sun dial or hourglass on their wrists. For Yeshua and his Galilean community, even the length of an "hour" changed each day according to the amount of daylight. So one was always aware of the sun, moon and seasons in a more profound way than we are. The drug should be taken in the prescribed dosage. It is also important to follow the treatment regimen. The pills should be swallowed whole (without chewing or breaking). It is found that to develop addiction, Xanax should be taken in the dosage that is 5 times higher than the therapeutic one. If you get the impression that the drug works "weaker" than before or notice the unusual sensations after the intake, you should contact your doctor immediately. Self-adjustment of the daily dosage is forbidden! Read more on ecmedicalgroup.com/xanax-best-price/.
We are now near the turning of the seasons (in either northern or southern hemisphere) and what most of us mark as a "year." During these times of change, we can focus with more respect and love on the turning of our own breath. Can we turn away from unnecessary habits of fear and anxiety? Are we holding on to something we no longer need? Is life's passion within us drawing us toward something unexpected in the next cycle?
Personally, I am completing another multi-year project of editing the letters, interviews, essays and unpublished poetry of my spiritual teacher Pir Moineddin Jablonski, who passed in 2001. Like my first long book, Sufi Vision and Initiation (1985), which created a type of autobiography for Murshid Samuel
Lewis, the founder of the Dances of Universal Peace, this new book has also presented many inner and outer challenges. Whenever one dives deeply into the life of someone like Murshid S.A.M. or Moineddin, one begins to resonate deeply with their challenges and opportunities in life. That vibration creates ripples, waves and storms that need to be navigated before one arrives at safe harbour.
Having designated Moineddin as his spiritual successor, Murshid S.A.M. passed unexpectedly in 1971. At the age of 29 Moineddin then needed to discover what a spiritual successor is, or is meant to do, and to somehow hold together a community of self-defined non-conformists, all at the same time that he continued to discover himself (and battle kidney failure). It makes for an deep, sometimes humorous, sometimes tragic, continually inspiring, personal story as well as an unique record of how one person helped an inter-spiritual Sufi lineage make the transition into the postmodern world.
Here is a short except from one of the letters Moineddin wrote to a mureed in 1991:
There is nothing but Love, and if we feel the brief crucifixions that improve our fana [effacement and surrender] let us keep Allah foremost in our heart-breath. It is all a process, at once enlightened and eternal, and also a gradual awakening according to our innocence, strength, purity and love. But until these latter become entirely of Allah, instead of "ours," there will be more need for some little pain.
Also, the world's condition is being poured through the kidneys of our hearts. Why should it be otherwise? We asked for this before the beginning of time.
Now let us be who we are.
With the help of a number of Moineddin's mureeds and friends, we hope to have the new book, Illuminating the Shadow, ready to be announced in the early spring.
My own travel schedule is a bit different in 2016, in that I am only coming to the USA once, in the autumn (I will be coming at least twice in 2017, however, including an Easter Retreat in Northern California at Bishops Ranch.) My only public event in 2016 in North America will be in my "home" community of Columbus, OH, October 21-23, entitled Nomad's Way: The Original Spirituality of the Human Being. Returning to St. Martin DePorres Center, I will explore the themes at the beginning of this letter,  using walking meditation, breathing and body awareness, silent meditation, Dances of Universal Peace and other spiritual practice, drawn from my current and previous work.
With the exception of a return visit to the South Africa Sufi community, the rest of my schedule is in Europe next year. I am hoping to finish a number of other projects that have been cooking for some years, as well as to spend more time in the garden here in Scotland. A short list of events is below. You can see all of them in calendar form online at abwoon.org.
Many thanks to all of you who have purchased my mystery novel set in Yeshua's times, entitled A Murder at Aramegddon.  The second in the series is in process. For those who have yet to make their acquaintance with it (or who would like a copy for a friend), you can order it at 35% discount if you input this code (TRVSMAKJ)  and purchase it at the following site: www.tinyurl.com/armageddonmurder. In addition, you will find a new Aramaic Jesus seminar download available at abwoon.org, entitled "Resurrection of Life." Feel free to take a 50% discount off of this or any of the other Abwoon-only audio programs or recordings (not Sounds True!) at the abwoon.org site using this code at check-out: NEWYEAR16. Both codes are good until January 10.
From the whole Abwoon Network, we wish you all  a healthy New Year, full of renewed purpose, free from unnecessary fear, ready for life's always-unexpected adventures!
Love and blessings,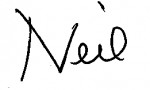 Neil Douglas-Klotz
PS.  If you want to be updated whenever I post a new blog, please sign up in the box in the left hand column entitled "Join Our Mailing List."
2016 Schedule as of 31.12.2015:
(All events in English unless otherwise noted.)
February 12-14: Flüeli-Ranft, Switzerland (Aramaic Jesus Sesshin, in German)
February 19-21: Crewe, England (Secret Path of the Heart, annual Spring Renewal Retreat w/Murshid Tansen)
March 4-5: The Hague, Holland (Aramaic Jesus and the Sufis)
March 9-16: Cape Town, South Africa (Sufi Interspiritual Conference) http://www.sfhfoundation.com/
30 April – 1 May: Hamburg, Germany (Aramaic Jesus, German language)
May 26-29: Allanton, Scotland (Sufi Way of Blessing with Pir Shabda Kahn)
June 17-19: Anam Cara, nr Inverness, Scotland (Green Sufism)
July 2-9: nr Hamburg, Germany (14th Ruhaniat European Summer School)
October 15: Bridge of Earn, Scotland (Beginner's Guide to Beginner's Mind: Interspiritual Meditation)
October 21-23: Columbus, OH (The Nomad's Way: The Original Spirituality of the Human Being)
October 27-30: Columbus, OH (Path of Healing, Module 3, closed to newcomers)
November 17-20: near Berlin, Germany (Sufi Mureeds Retreat w/ Murshidas Sophia and Baraka, in German)
December 2-6: near Oxford, England (UK Sufi Mureeds Retreat)
All details online in "Workshops" above,  and new events are constantly updated at abwoon.org