Subscribe:
You can receive email notification every time updates are published. Use the form below to subscribe:
With Easter behind us, Passover ending tonight, and Ramadan entering its final period, Desert Flowers opens on Saturday. Our group has been running for decades--you are welcome to join: Initial video practice from Neil followed by one week of contemplating the...
read more
Coming on Saturday 25 March at 1600 UK time, I have another live online conversation with the Awakin Calls folks, who for more than 20 years have also run the excellent ServiceSpace project. Two years (almost) after our first call, these conversations are always...
read more
On Monday 20 March, 7-830 pm in the UK, I will return to the live airwaves with an online seminar for Alternatives in London, based at St James Church in Piccadilly. (Check the time by you online, as we have not changed our clocks in the UK yet.) I did an in-person...
read more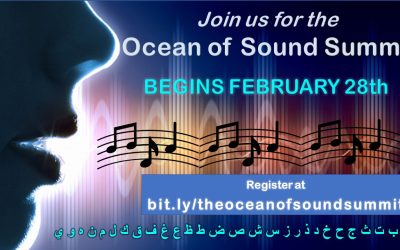 The Ocean of Sound Summit....Watch anytime in the next week.  This is one you will not want to miss. Late last year, I was interviewed by DebraGraugnard and Amany Shalabi on the connection between sound, healing, chanting, vibration, and consciousness. One of my...
read more